Carey Bentley & Demir Gjokaj
LIFEHACK BOOTCAMP


If the video is requiring a password, it is because the series is over and public viewing has concluded.
You can get lifetime access to Masters of Flow plus a free call with Dustin and other bonuses by clicking below!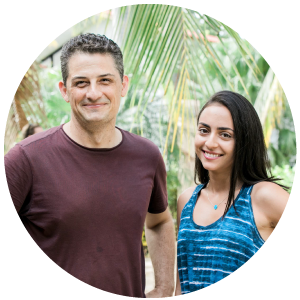 Morning & Evening Routines For Peak Performance
Carey Bentley & Demir Gjokaj
Demir and Carey Bentley are the husband and wife team behind Lifehack Bootcamp (www.lifehackbootcamp.com), the productivity and lifestyle design company for high performing individuals who want to bring sanity back in their lives.
They're known for their no-BS, no excuses coaching style and passion for creating huge transformation in each of their clients. They're also known for pushing the boundaries of lifestyle design, traveling around the world and experimenting with different ways of living.
They're members of the Forbes Coaches Council and Influencive Top 25 Influencers.
Their work has been featured in Forbes, Inc, Entrepreneur, Bloomberg, WSJ, HuffPo, and on podcasts like Forbes 30 Under 30, Amy Porterfield's Online Marketing Made Easy, The ONE Thing, and Don't Keep Your Day Job.
Carey and Demir live the nomadic lifestyle, living up to 3 months at a time in cities around the globe.

© 2018 TURNING POINT SUMMIT  |  DUSTIN URBAN